IR LAW
We thank you for your participation
CONFERENCE
2021
Virtual

IR LAW
We thank you for your participation
CONFERENCE
2021
Virtual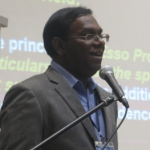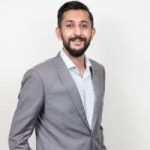 Lee Hishamuddin Allen & Gledhill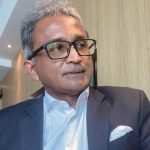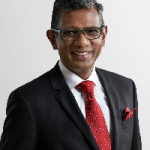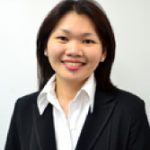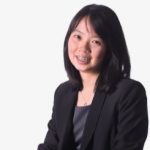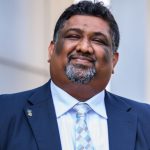 Lee Hishammuddin Allen & Gledhill
Pros & Cons of Retrenchment, VSS & MSS during Cost Cutting Exercise
Retrenchment, VSS (Voluntary Separation Scheme) and MSS (Mutual Separations Scheme) always result in the reduction in the headcount of employees. However, there are underlying differences, advantageous, disadvantages and industrial relations risks between these three exit strategies. Join us and find out these underlying issues, so that you will be able to make better informed decisions during your cost cutting exercise.
Unfair Treatment of Employees on Grounds of Health & Sex
Discrimination in the workplace occurs in different forms, the most prevalent of which are on the grounds of an employee's health and sex. Such an unfair treatment of employees can occur in day-to-day work activities such as hiring, performance reviews and promotions. This is in spite of the constitutional protection of the rights to equality and non- discrimination in Malaysia.
While discrimination in the workplace is inexcusable, employers ought to strike a balance between prioritising the efficacy of business operations and the employee's right to livelihood. Thus, employers are not expected to keep employees who suffer from a serious illness with no signs of recovery in employment indefinitely
Partner | Lee Hishammuddin Allen & Gledhill
Moving Forward: Adapting to Business Challenges Post-2020
Companies now face a range of unique challenges related to the pandemic that will require dedicated, effective solutions if they want to remain competitive during this time. To emerge from the current situation in a stable position, employers must first address core HR challenges that will impact other areas of their business success. Companies are at a crossroads: those that capitalize on post-COVID opportunities will find themselves in a good position to retain their talent and attract people when the situation stabilizes. By contrast, those that fail to change will be left behind, exposing their employees to increased risks of financial distress, facing layoffs and closures. If employer need to change to a new normal, they need to go through a new situation and environment that requires readjustment or re-adaptation. Issues like cost cutting measures in order to get through 2021 (or post-covid19) and its impact on employer's businesses and industrial relations will be discussed in this session
Partner | Raja, Darryl & Loh
Drafting Effective Policies & Procedures for Telecommuting
Telecommuting, which has become increasingly popular during this pandemic time, allows employees to work from home, from a satellite location, or even while the employee is 'on the road'. Here, we will discuss the relevant provisions with regards to eligibility, equipment and IT infrastructure, security, safety, disciplinary processes as well as requirements under the Employment Act 1955 such as work hours, break time, leave entitlement etc for operative telecommuting policies and procedures.
Partner | Zul Rafique & Partners
Decoding the Law on Fixed-Term Contracts
The law recognizes that employers have a right to hire employees on a fixed term basis when there is a genuine need to do so. However, what happens when an employer consistently renews the fixed term contract? Can an employer put himself at risk of a wrongful termination claim if he chooses not to renew the fixed term contract? What can the employer do to avoid this trap? Find out in this segment.
Amardeep Singh Toor Amar Singh
Partner | Lee Hishammuddin Allen & Gledhill
Dealing with Misconduct Risks for Employees Working Remotely
Given the current global outbreak and the opportunity for employees to work remotely, this has increased the risk of employees engaging in misconduct. Recognising and acknowledging the risks in employment situations is the first step towards effective risk management. Join our dialogue in risk management guidance, including cyber security assessment, communication rules, monitoring of work output and quality, workplace investigation, absenteeism, rights and remedies for employers and employees and other relevant matters during this forum.
Dato' Thavalingam Thavarajah
Managing Partner | T. Thavalingam & Co
Collective Bargaining – Negotiating Strategies and Tactics in Today's Economy
We have entered a challenging and difficult time for collective bargaining for both employers and unions. Our speaker here will emphasize with strategies and tactics to prepare employers for effective collective bargaining on a win-win basis, especially navigating through a difficult bargaining environment. This will be useful for companies who are to negotiate their first collective agreement or even for those due for renewal.
The significance of the Industrial Relations (Amendment) Act 2020 to employers' rights
The Industrial Relations Act 1967 (Act 177), which was amended in December last year, will come into force on 1 Jan 2021. Find out in this segment its effect on employer's rights vis a vis worker's protection in terms of Minister's power to refer representations, conciliation process, negotiations about general issues, Industrial Court's powers and many other related issues.
Amardeep Singh Toor Amar Singh
Partner | Lee Hishammuddin Allen & Gledhill
Panel Discussion:
Covid-19 Vaccine — What Employers Need to Know?
Covid-19 has disrupted our lives and businesses at many unprecedented levels never seen before in the history of mankind. The recent announcements by numerous pharmaceutical companies of newly developed Covid-19 vaccines have been positively received by the world at large and many now have high hopes that our lives will now finally return to normal as we knew it. However, the emergence of Covid-19 vaccines comes with its own set of legal challenges from the employment law perspective.
Moderator
Zamir Hamdy Hamdan, Head of Industrial Relations Human Capital of Astro Malaysia Holdings Berhad
Panelist
Datuk Hj Shamsuddin Bardan, Executive Director of Malaysian Employers Federation (MEF)
Lim Heng Seng, Partner, Lee Hishammuddin Allen & Gledhill