Members of IR Law have free access to the IR Law Digital Library (worth RM 1,200 per year), an online legal portal for easy reference to industrial and employment law related cases, legislation and articles in Malaysia. The cases include all industrial and employment law decisions from the Industrial Court and Superior Courts in Malaysia since the 1980s.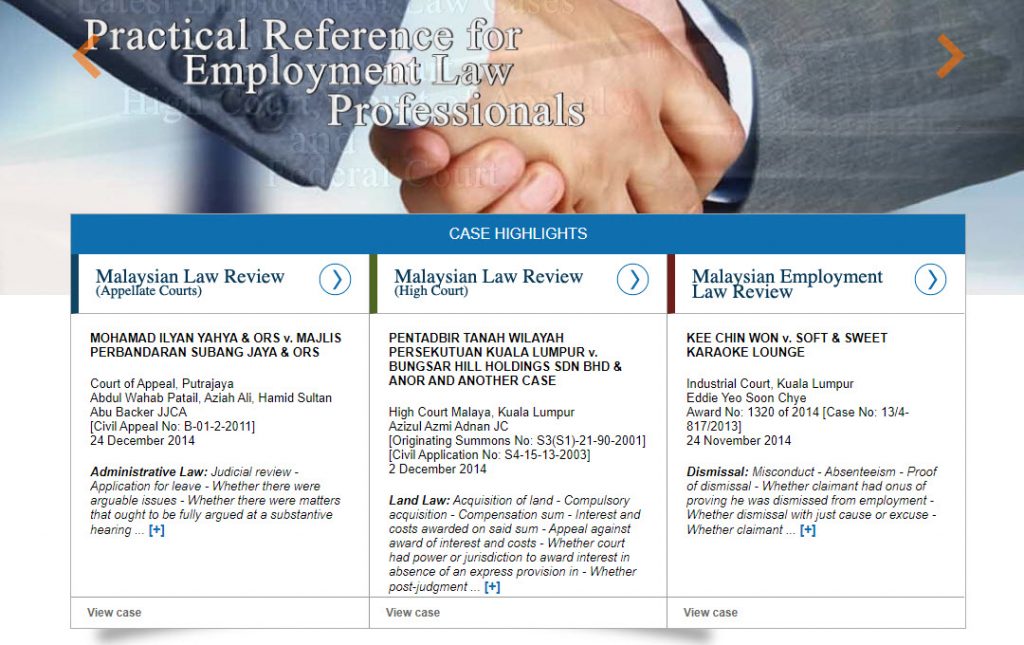 For organizations that require to undertake more research beyond employment cases and legislation, our partner eLaw.my is offering a 50% discount to members of IR Law to subscribe to their full legal search engine. eLaw.my is the largest database of court judgments and legislation that can be cross-searched and mined by a feature-rich and user-friendly search engine. The regular subscription fee is RM 1980 per year before members discount. 
Email us at enquiries@irlaw.com.my if you would like a free trial of eLaw.my or would like to subscribe.